SMARTKNIT AFO, KAFO, AND SMO SOCKS
SmartKnit® Seamless AFO, KAFO, and SMO Socks provide patients protection and comfort under their orthosis. Each patented SmartKnit® AFO, KAFO, and SMO sock is made the same way that a caterpillar spins its cocoon—starting at the toe and circling to the top, resulting in a seam-free, wrinkle-free sock that fits like a second layer of skin, provides exceptional softness, and wicks perspiration.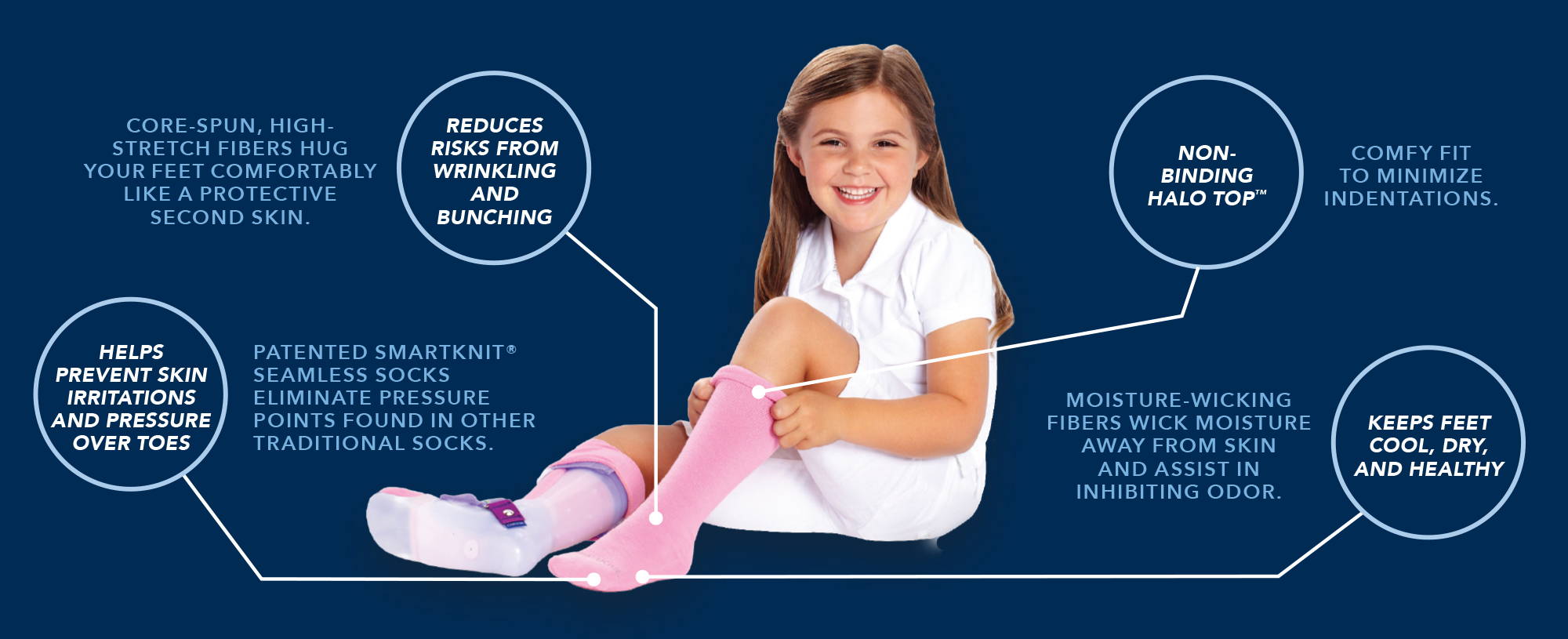 Knit-Rite is a participant in the Amazon Services LLC Associates Program, an affiliate advertising program designed to provide a means for sites to earn advertising fees by advertising and linking to amazon.com.